The anildea, or ring worms, is a large segment of segmented worms – essentially worms that have the ability to be cut apart into different pieces and still survive. As in arthropods, each muscle fiber is controlled by more than one neuron. This is different from most vertebrae, who would have one neuron controlling many muscle fibers.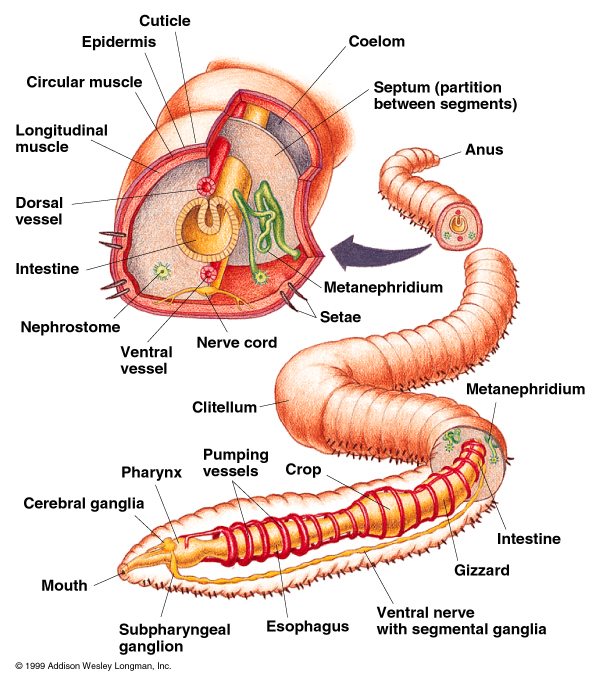 Earthworms – the most known of all the anelida. It is said that if you were to cut an earthworm in half, an earthworm could still move on as if nothing happened. The basic body plan of an earthworm is a tube, the digestive system, within a tube, the muscular slimy, moist outer body. The body is annular, formed of segments that are most specialized in the anterior. Earthworms have a simple closed circulatory system.

Leeches – the leech shares its characteristics with animals of other phylum. A leech can molt its skin just like most arthropods can do. It uses its muscles for feeding along with moving along a surface.

Ragworms - Ragworms are predominantly marine organisms that may occasionally swim upstream to rivers and even climb to land. They are commonly found in all water depths, foraging in seaweeds, hiding under rocks or burrowing in sand or mud. Ragworms are mainly omnivorous but many are active carnivores. Nereids only breed once before dying and most of them morph into a distinct form to breed.




---